You've got to check out the cute video of Mr Eazi and his bae, Temi Otedola dance which has gotten everyone talking.
One of the cutest videos you'd be watching today is that of Mr Eazi and his lover, Temi Otedola.
The music star took to his Twitter page on Monday, August 26, 2019, where he shared a video of Temi Otedola and himself dancing to his latest single, 'Doyin' with Simi. We love everything about this video as this couple have remained one interesting and admired lovebirds that kind of give us relationship goals.
"Don Eazi VRS @jtofashion off cos I won the #DoyinChallenge," he captioned the video. So guys who do you think won the challenge?
Just a few weeks ago, these lovebirds got us all in our emotions as they vacationed in faraway Greece.
See photo of Mr Eazi and bae, Temi Otedola on vacation in Greece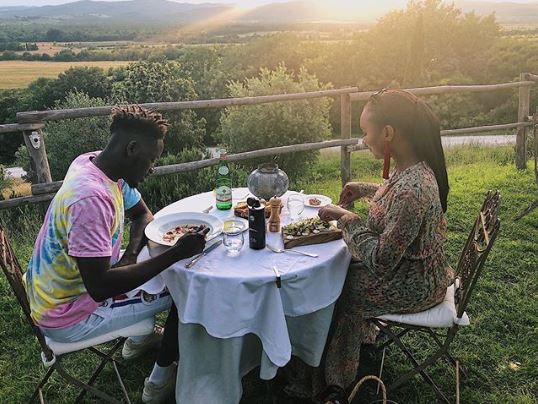 The music star took to his Instagram page on Friday, August 9, 2019, where he shared a photo of Temi and himself as they enjoy their vacation on the beautiful island.
"Waka JeJe inside Life! Pause, Appreciate, Give Thanks 🙏🏿 " 📸 @emilynnrose," he captioned the photo. Mr Eazi and Temi Otedola have been in a very beautiful and envious relationship for over two years.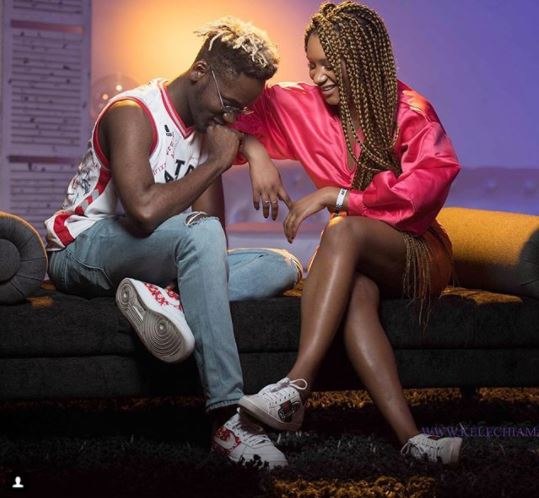 For every time these guys share a photo of their love life on social media, they leave everyone not just in total awe but inspired by their beautiful love story.