Kizz Daniels has through his lawyers slammed a lawsuit against the management of Vanguard Newspaper over 'false publication.'
Kizz Daniels obviously wasn't joking when he said he was going to sue Vanguard Newspaper for a 'malicious publication' it wrote that he was in support of embattled senior pastor of COZA, Biodun Fatoyinbo.
Blogger, Linda Ikeji shared the letters which were served on the management of Vanguard Newspaper by the lawyers to Kizz Daniels.
The letter states that Kizz Daniel is demanding a public apology and withdrawal of the publication, a written undertaking not to publish anything about him without confirmation and the sum of N100M to cover for the damage he has already suffered.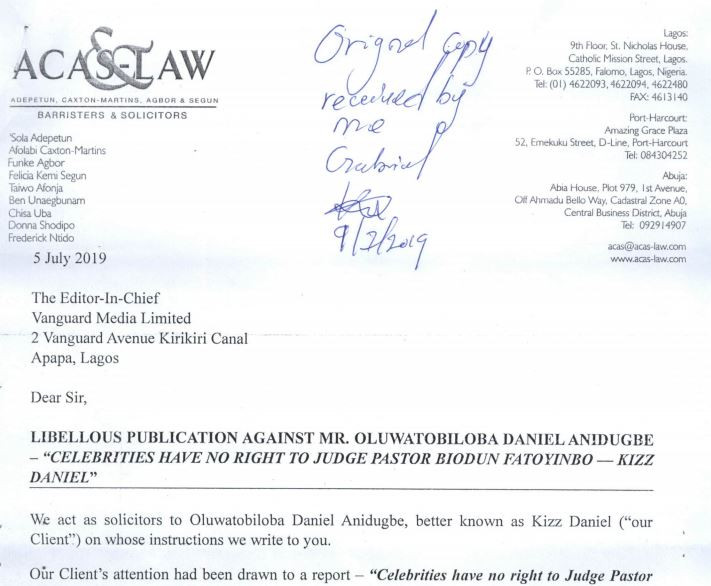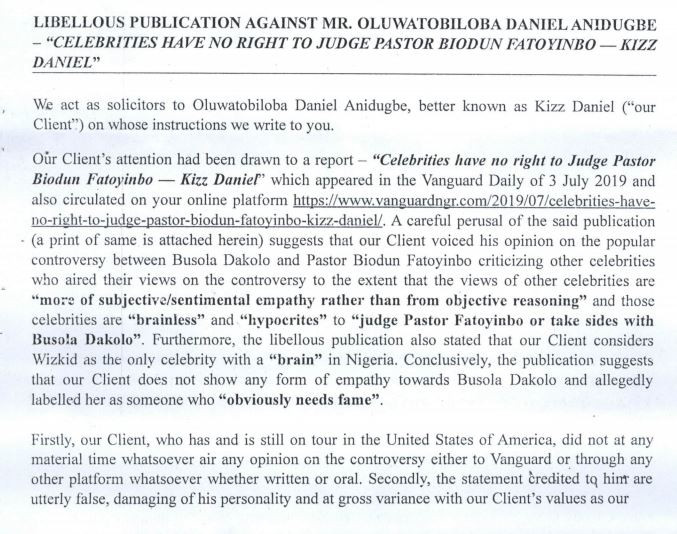 It would be recalled that about a week ago, Kizz Daniel had raised an alarm over a publication credited to him by Vanguard Newspaper.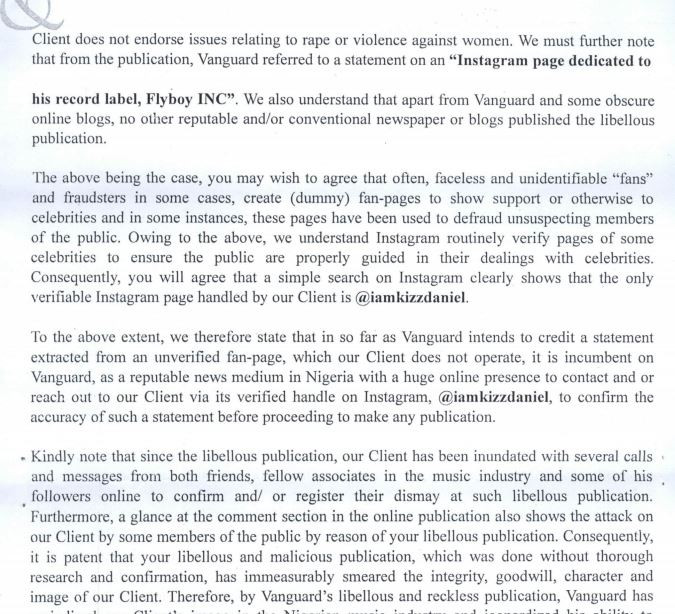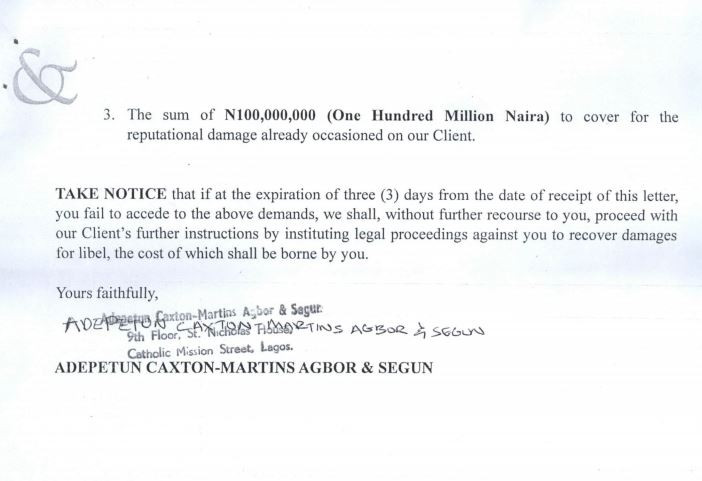 It had reported that he was in full support of Pastor Biodun Fatoyinbo who is been accused of raping Busola Dakolo, wife to music star, Timi Dakolo.
Kizz Daniel threatens lawsuit over claims that he supports pastor Fatoyinbo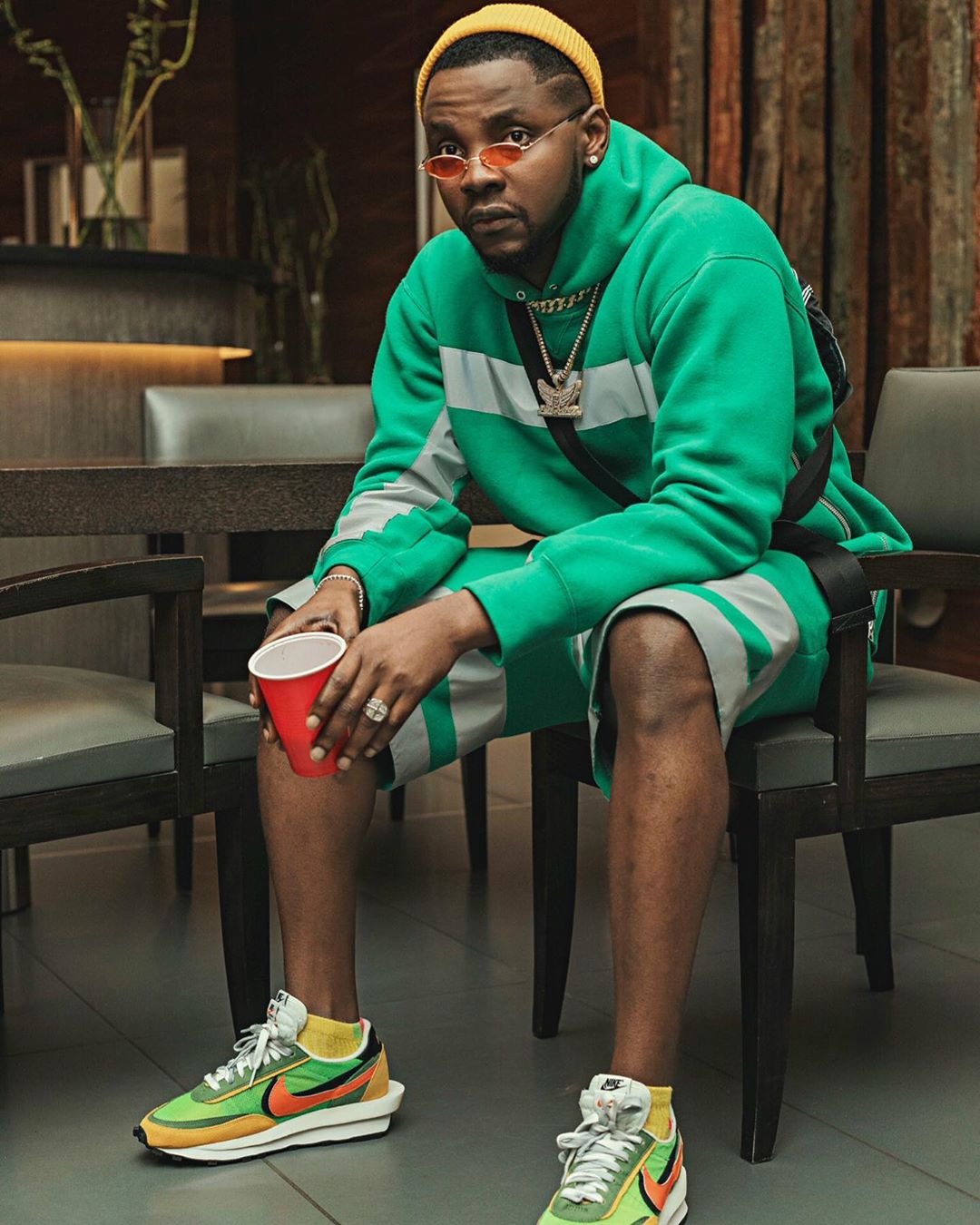 The music star made this known via his Instagram page on Wednesday, July 3, 2019. According to him, at no point did he grant any interview where he declared his support for the Pastor. He, however, sent warning signals to a journalist who wrote the said article in a popular newspaper.
"God will punish you both now and in eternity @iamkyno — you and all the people behind you. I'm coming for you with all I've got Oga and I swear, you go feel am. My attention has been drawn to a publication by the Vanguard newspaper stating that I took sides with the embattled Pastor of COZA, Abiodun Fatoyinbo. I will like to categorically state that I never granted an interview with Vanguard or any newspaper," he wrote.
He then went on to reveal that he is presently not in the country which obviously makes it almost impossible to have granted an interview. He then concluded that he will be filing lawsuits against any platform that publishes this particular news.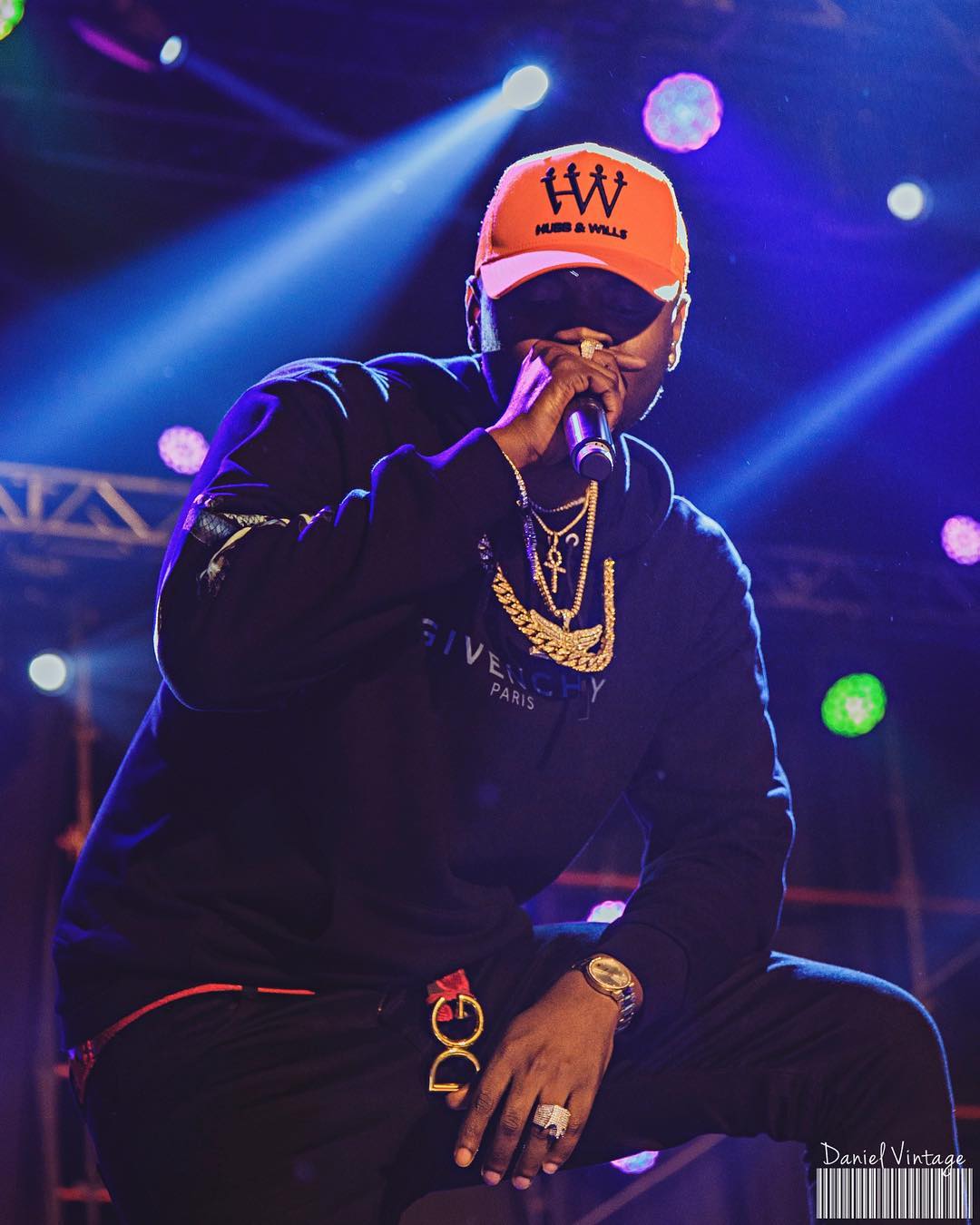 "I am currently busy on tour in the US and haven't had the time to discuss the issue in my closet let alone call industry mates names. Please disregard this news article making rounds. It is false and fabricated, I have not spoken to any journalist regarding the said matter or any other matter including music in recent times. Any platform(s) that publishes this news or any unverified news about Kizz Daniel and FlyBoy INC. will face legal action. And as for you @iamkyno pls run away as far as you can, I beg you 🙏🏽 @vanguardnews bastards!!!! @iamtimiblaq ti e ma baje patapata ni awsr," he concluded.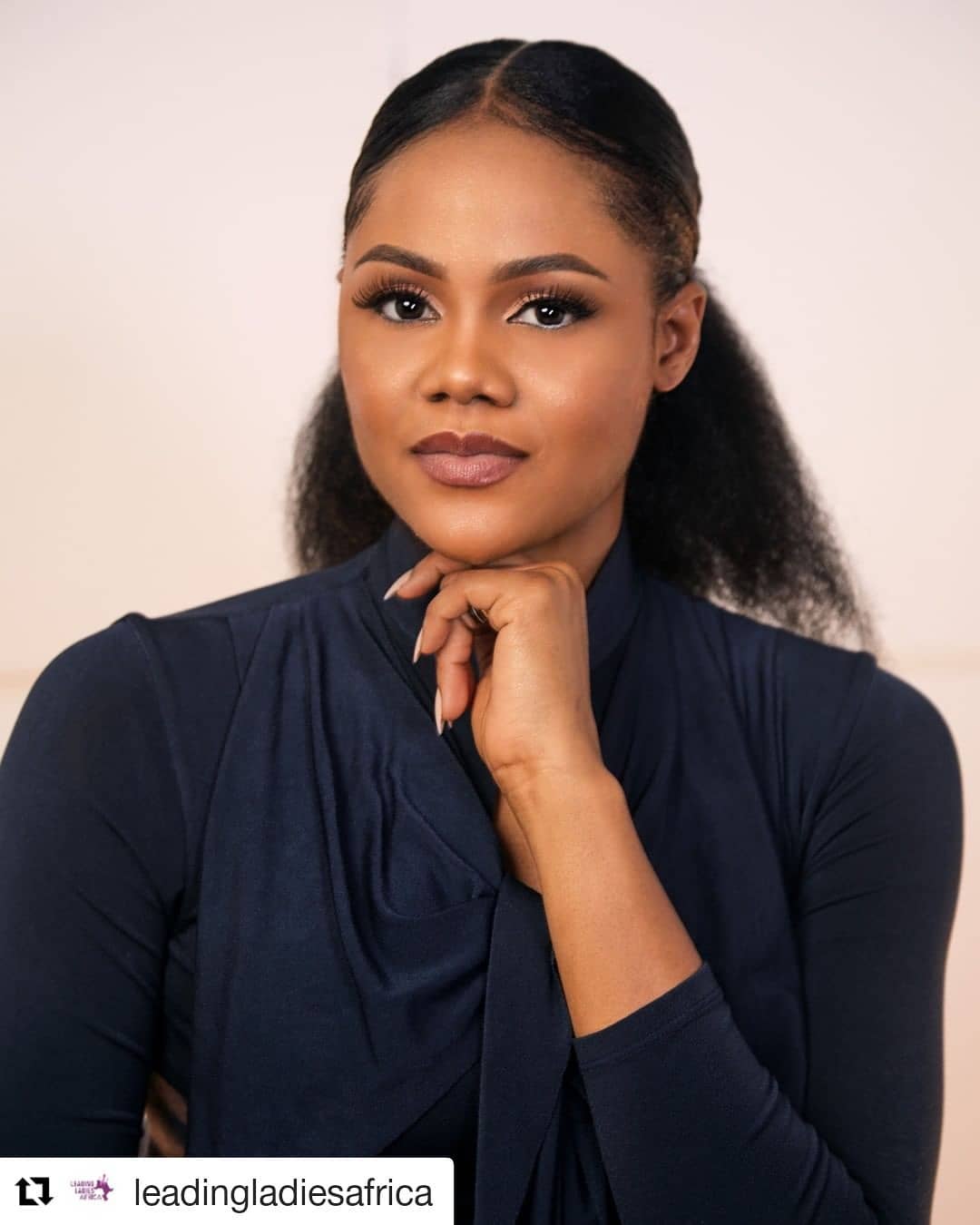 He however, took down the post following the threats he made against the life of a journalist working with Vanguard Newspaper.